FORT LAUDERDALE ESTATE PLANNING ATTORNEY
Estate Planning Attorney in Fort Lauderdale, Florida
Call us if you need a:
Estate Planning Attorney
Real Estate Attorney
Probate Attorney
Elder Law Attorney
Wills & Trusts Attorney
Trust & Probate Adminstration Attorney
Asset Protection Attorney
Medicaid Planning Attorney
Why Choose Us?
Conveniently located in Downtown Fort Lauderdale, Florida 33301.
Over 50 Years Combined Experience
Highly Reviewed
Affordable Representation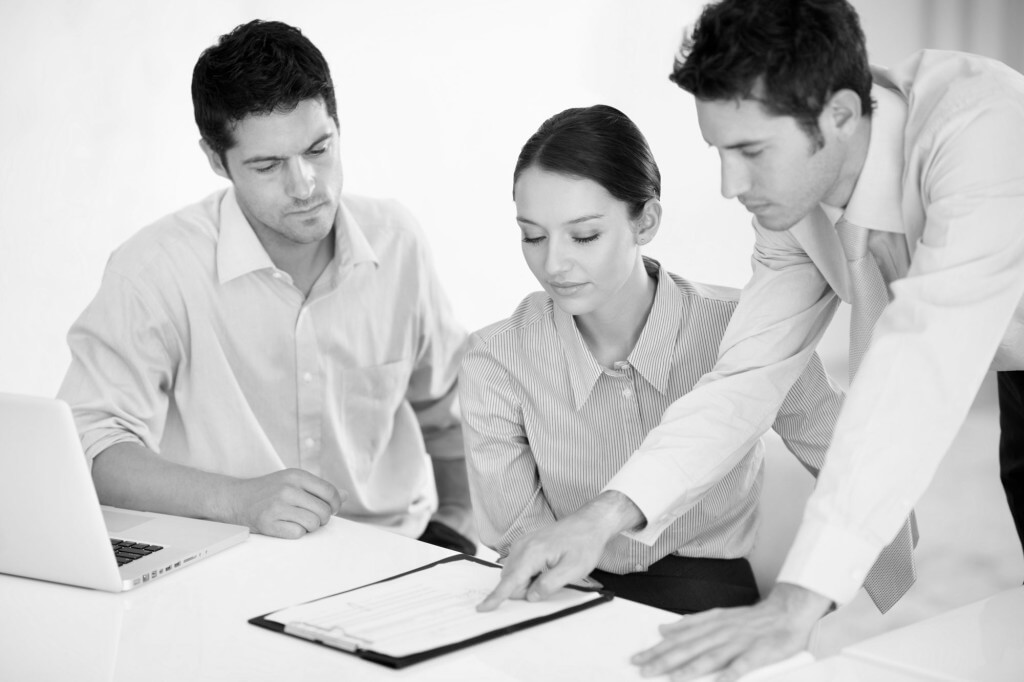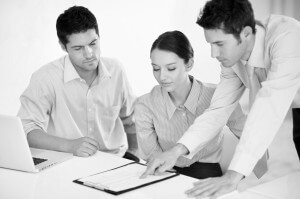 The Law Offices of Odelia Goldberg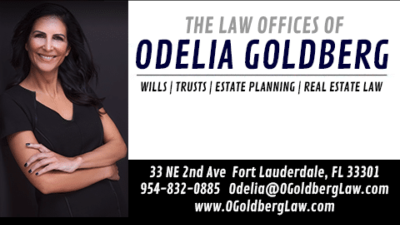 End of Life Planning, Where to Begin?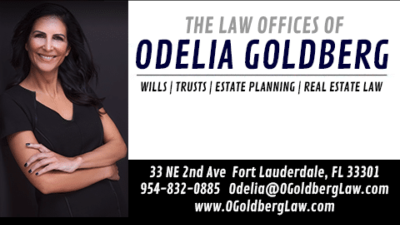 How to Avoid Probate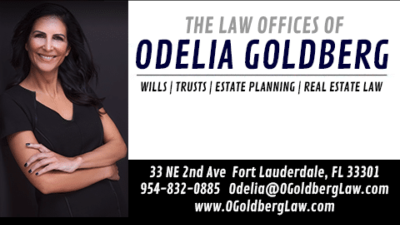 "Odelia drafted both my parent's (on Long Island) and my grandfather's (in Boca) estate documents and her professionalism and knowledge impressed us time and again."
Why do you need a Fort Lauderdale Estate Planning Attorney?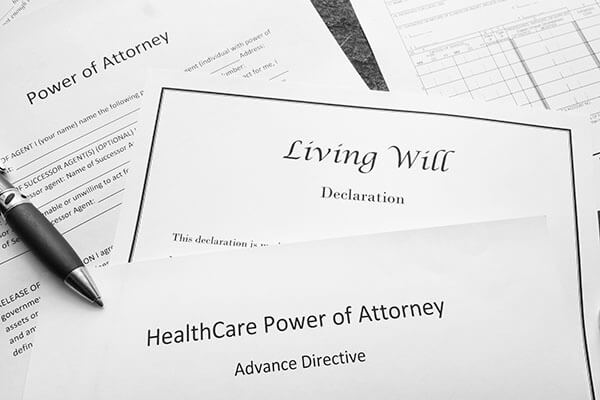 An average of around 3,000 estates end up in probate every year in Broward County, Florida. This is just one of the reasons why you need a reliable Fort Lauderdale Estate Planning Attorney on your side. Here is a closer look at some of the top reasons why it is a wise decision to meet with an estate planning attorney.
Staying Out of Probate
Most probate cases are settled without a protracted lawsuit. However, cases that end up being litigated are often a nightmare for the families involved. It's very easy to keep your estate out of probate, with the help of a Fort Lauderdale Estate Planning Attorney.
Minimizing Estate Taxes
Estate taxes and inheritance taxes can take a sizeable bite out a person's total estate. It is possible to reduce or even completely eliminate estate taxes if you have a plan assembled with an estate planning attorney. If you file a will or a revocable living trust, there are several options available to help accomplish this. Those options include an AB Trust or an ABC Trust. Both married couples and individuals can reduce the overall tax burden on their estate if they take the time to plan for this with a Fort Lauderdale Estate Planning Attorney.
Protecting Your Loved Ones
A Fort Lauderdale Estate Planning Attorney can help you ensure that your assets are distributed properly to your intended loved ones. For example, a minor child must be appointed a guardian until age 18 under Florida law. You can establish guardianship for a child, by choosing a trusted person to oversee that child's needs until they reach adulthood. Spelling out your wishes in an estate plan can help to avoid lawsuits and family squabbling.
It is also common for people to want to protect a beneficiary from their own bad decisions. For example, a son or daughter might be married to an acrimonious person who has been threatening to divorce them for years; an inheritance can be a powerful motivation for that sort of person. Your Fort Lauderdale Estate Planning Attorney can help to protect your assets in that situation. Likewise, you may have an adult child who is bad at managing finances. Your attorney will help you cover all the possible bases in your estate plan.
A Fort Lauderdale Estate Planning Attorney will Protect Your Assets
A comprehensive estate plan can protect your assets during your own lifetime and after you pass away. Asset protection will keep your assets and investments safe from lawsuits. You can even assign asset protection for your spouse after you're gone, through the use of trusts as part of your will.
If it is time to start planning how your estate will be settled, contact a Fort Lauderdale Estate Planning Attorney from our office today at 954-832-0885.