Odelia Goldberg is the founding partner of The Law Offices of Odelia Goldberg.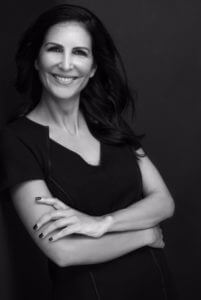 Background
Odelia was born in Israel and moved to the United States when she was six years old. She graduated from the University of Texas in Austin earning her Bachelor of Arts degree. She received her MBA with a concentration in Finance from The State University of New York, Binghamton. Odelia attended Pace University where she was a member of the Pace Environmental Law Journal and received her Juris Doctorate and graduated Cum Laude. She is admitted to practice in the Southern and Eastern Districts of the United States District Court and the United States Patent and Trademark Office (USPTO).
Odelia regularly lectures to attorneys, CPAs and senior citizens throughout New York State and South Florida on Elder Law and how to protect your assets and leave money to your heirs. Her district classes have been extremely popular and she is repeatedly invited back.
Odelia has established herself as a noted authority in the area of Trusts and Estates and has devoted much of her practice to protecting the assets of her clients. Odelia is a pioneer in her area of practice. With a customized approach, Odelia truly understands her clients' needs and caters a solution that will exactly address their situation.
Practice Areas
Odelia practices in the areas of Trust and Estate Planning, Probate and Real Estate. She also frequently advises other attorneys on the recent changes in tax laws and the broad range of elder law. In addition, Odelia has extensive experience in Real Estate Law and has handled both residential and commercial real estate transactions efficiently and effectively.
Memberships
Odelia is an active member of the Nassau County Bar Association, the New York State Bar Association, the Broward County Bar Association and the Florida Bar Association where she sits on the Probate Committee and the Elder Law Committee. Odelia has also been selected as a member of the prestigious Florida Legal Services (FLS) Board of Directors.