FORT LAUDERDALE
TRUSTS ATTORNEY
FORT LAUDERDALE TRUSTS ATTORNEY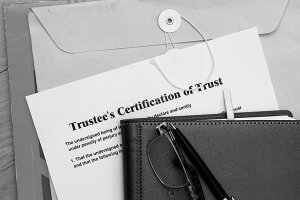 A trust is a legal relationship among three parties; the grantor that established the trust, the trustee that administers the trust and the beneficiaries, the ones that benefit from the trust. A Fort Lauderdale Trusts Attorney at The Law Offices of Odelia Goldberg will explore the wide world of trust creation to find an agreement that best fits your individual goals.
The greatest advantage of using a will with a trust is to provide for young children and grandchildren. Additionally, a trust is a useful tool in planning for your disability or incapacity. Our firm also favors the use of trusts in a situation where a client owns real estate in multiple states.
Please call our office at 954-832-0885 to discuss how The Law Offices of Odelia Goldberg can help you with your legal issues. Home, hospital appointments and telephone appointments are available.