Henry VIII of England and Florida Surviving Spouse's Homestead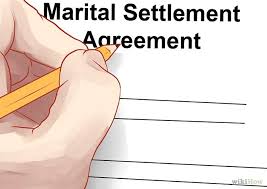 Florida Homestead laws, actually a part of the Florida constitution, are difficult to navigate and what better guide than King Henry VIII and his former 6 wives!
Lets assume that the 1509-1547 English Monarch resided in Florida, never added any of his victims (er…wives) to the deed on his homestead property and didn't have a pre/postnuptial agreement with any of his brides. How would the property pass at his death?
Number 1 – Henry's marriage to his first wife, Catherine of Aragon (actually his brother's widow, but that's a separate blog) lasted 23 years. After multiple pregnancies and several births, their only child to survive was Mary.
Number 1.5 – Henry was a bit of a "playa" and while married to Catherine, he had an extra-marital affair with Elizabeth "Bessie" Blount. The tryst resulted in a son, Henry Fitzroy, Henry's only acknowledged illegitimate child.
Number 2 – After establishing a new religion so that he can divorce Catherine and marry Anne Boleyn, the marriage to Anne resulted in another daughter, Elizabeth. Distraught at not having a male heir, Henry had Anne beheaded two days after annulling their marriage.
Number 3 – Jane Seymour was next, but unfortunately, she died in childbirth, giving Henry his male heir to the thrown, Edward VI.
Number 4 – Poor Anne of Cleves was a strategic alignment that lasted only six-months as Henry was not attracted to the German heiress. The "ugly-wife" and Henry divorced without any children.
Number 5 – Catherine Howard was wife number 1's lady in waiting. A much younger, energetic wife, less than a year into their marriage, rumors of infidelity surfaced, and Catherine was executed for adultery and treason without any children.
Number 6 – Henry married his sixth wife, Catherine Parr, in July 1543. A spirited and educated widow, when Catherine showed an interest in Protestantism, Henry had her arrested. Henry and Catherine Parr never had any children, but she managed to outlive him for one year.
Back to Florida, a surviving spouse is entitled to no less than a life estate in any property used as a homestead by the deceased spouse. This means that regardless of what Henry wrote in his last will and testament, Wife 6, Catherine Parr would be allowed to live on the property for her entire life, with the remainder interest passing to Henry's lineal descendants (his kids) after her death. Within the six months following Henry's death, Catherine would have had the option of electing to own the property jointly with Henry's children to split the costs incurred.
As titillating as Henry's story is, Florida doesn't care whether the child was illegitimate, a former wife (or two) was beheaded or if the marriage was annulled. The homestead property would revert to Mary, Henry, Elizabeth and Edward VI, jointly, after Catherine's death.