Prince's Estate is a Mess
There's no other way to say it.  Almost two years after the legendary singer died, Prince's estate is more convoluted than ever.  To the best of our knowledge, the Purple One didn't have a will.  Leaving behind an estimated $300 million estate, Prince died without parents, children or a spouse declared as his heirs.
As a result, his estate is being managed by several individuals, none of which he chose.  Heirs, including a sister and five half siblings, one of whom hadn't seen Prince in fifteen years, filed legal challenges and a wrongful death action.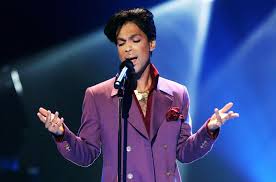 The possibilities for profiting off of Prince's legacy are endless, "whether it's a motion picture, documentaries, Broadway, Cirque de Soleil." "All of those are opportunities that I think are in the future for … the estate to work on," an estate adviser said.  Just a few days ago, Carver County District Judge Kevin Eide has admonished everyone to keep spending under control, writing that the estate "is not an unlimited resource!"
Even more disturbing than the financial issues are the conflicts surrounding the artist's reputation and legacy.
A gathering this Saturday in Prince's hometown is only one of several events commemorating the second anniversary of his death. Prince, as a Jehovah's Witness, didn't believe in celebrating the milestones of anyone other than Jesus.  He was so adamant that he wanted to propose the abolition of birthdays to President Barack Obama.
Prince's estate sanctioned the four-day celebration with "Prince: Live on the Big Screen," a concert performance by former bandmates accompanying "newly remastered and never-before-released audio and video of Prince."  Prince said in an interview that accompanying a deceased musician's recording was "the most demonic thing imaginable." He added, "that'll never happen to me."
Prince kept a vault of unreleased music and videos.  The sheer volume of audio and video material is staggering and presents new challenges to the estate. How frequently should albums be circulated, and how often? Is it possible to flood the market with too much Prince? Should an artist's unreleased work be distributed at all?
Interpreting Prince's wishes could be an exercise in futility. He was a complicated artist; few performers have exacted more control over their art. Highly litigious and wary of the internet, Prince waged a career-long crusade for sovereignty over his body of work.  He fought with his record label, streaming services, YouTube, fans, and bootleggers.
And yet, uncharacteristic of an artist who craved absolute authority, Prince left no will. Instead, he left a mess.