Kim, Kanye and Life Insurance, What Can We Learn From These Two?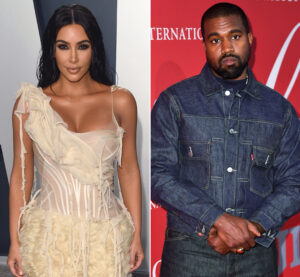 Kim Kardashian and Kanye West are fighting (again, sigh). What happens when they divorce, they're Florida residents and Kanye's too busy taking over the world and forgets to remove Kim as his beneficiary on his life insurance?
According to Florida law, Kim, as the former spouse is not entitled to the benefits. Section 732.703 states that a beneficiary of a prior spouse is deemed to be invalid unless they are reaffirmed as a beneficiary AFTER the divorce. Unless Kanye reaffirmed Kim with the life insurance company (this is usually a form from the life insurance company), she would not a valid beneficiary.
Without a proper beneficiary, the money in Kanye's life insurance would be considered an estate asset and SHOULD NOT go to Kim, his ex-wife.
What if the life insurance company already paid Kim the money, not reading the tabloids and not knowing that they are divorced? Would the estate have a claim against the insurance company or Kim? It's usually much easier to collect from the life insurance company than an individual. There's a chance that the life insurance would have to pay the estate back.
In Florida, if the beneficiary designation form had only Kim's name listed, the estate would have to go after her for the funds. However, if the beneficiary designation form has Kim's name and then specified that she was Kanye's wife, the estate may be able to recover the money from the insurance company. A review of the Kanye's death certificate would reveal to the insurance company whether Kanye was divorced or not and the insurance company should not mail out a check to someone that they know is the ex-wife. However, if the insurance company doesn't know who the beneficiary is, they would not be responsible for sending out the money to Kim as the ex-wife.
So, what we can learn for these two? The lesson is that if someone passes away and they have an ex-spouse, the first course of action is to let the insurance company know that they are no longer married. Once on notice, should the insurance company disburse funds to the ex, the estate may have a claim against not only the ex, but also the insurance company. By the way, this goes for most beneficiary designation vehicles.
The long statute is attached for those that want to read it themselves:
http://www.leg.state.fl.us/statutes/index.cfm?App_mode=Display_Statute&URL=0700-0799/0732/Sections/0732.703.html
Call our real estate and estate planning lawyers today at (954) 832-0885 to discuss your real estate and estate planning questions. Schedule an appointment today by giving us a call.
You can learn more by clicking on the button below to visit our website.
Visit Our Website