What Can We Learn From the Scooby-Doo Creators?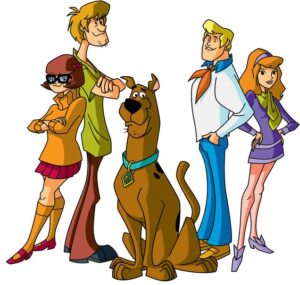 The masterminds behind the series Scooby-Doo, Where Are You!, Ken Spears (age 82) and Joe Ruby (age 87) died within three months of each other of natural causes earlier this year.
Of course, their production company produced several other animated series including Alvin and the Chipmunks, Superman and Thundarr the Barbarian, but Scooby Doo is my favorite so that's what we'll be talking about in my blog. Zoink!
In the spirit of Scooby Doo (along with Shaggy, Fred, Velma and Daphne), the probate world has its own mysteries that need to be solved. Anecdotally, at least once a month we find ourselves searching for a beneficiary or an executor of a will in order to probate the estate. Quite often, family members will bring forth a will with an individual that no one has contact with or knows how to locate. "Looks like we've got another mystery on our hands."
If our office search doesn't locate the individual, we rely on a private investigator to assist us in finding the folks. The probate can't go on without either their involvement or a death certificate. To date, we've always located the individuals, but there is a diligent search affidavit that we can rely on should we not be able to locate someone.
So, boys and girls, what can Scooby Doo teach us in terms of estate planning? When drafting a last will, I will include the relationship of the beneficiary (or executor) to the person drafting the will. In this way, we know we're looking for a friend, neighbor, relative or fiduciary. I also include the individual's city and state to provide additional evidence to locate the person. If we have multiple people that don't know each other in one will, I'll request the testator to provide me with a full contact list….it's better to have it and not need it than to need it and not have it.
If we can prevent the unknowns, we solve the mystery before it even rises to the level of a mystery. In the wise words of Scrappy-Doo, "Lemme at 'em! LEMME AT 'EM!!"
Call our real estate and estate planning lawyers today at (954) 832-0885 to discuss your real estate and estate planning questions. Schedule an appointment today by giving us a call.
You can learn more by clicking on the button below to visit our website.
Visit Our Website