What Can We Learn From Mariah Carey's Litigation?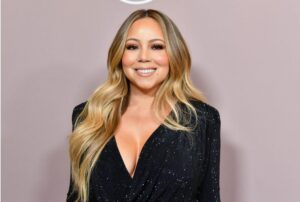 It can't be easy to have a famous sibling. Both Mariah Carey's brother, Morgan Carey, and her sister, Alison Carey, have filed lawsuits against Mariah arising from her memoir, The Meaning of Mariah Carey. The pop-star's brother alleges "defamation and the intentional infliction of emotional distress" and her sister states that the novel included "cruel and outrageous allegations" about her.
Morgan's action seeks a judicial determination that many of the passages in the memoir "are false and defamatory," claiming that the book caused him "serious damage to his reputation and to his personal and business affairs" and "extreme mental anguish." Additionally, Morgan states that the book negatively affected negotiations for a feature film he was developing (you don't say!)
As far as Alison's beef with Mariah, she's suing for $1.2M for emotional distress caused by the pop star's memoir. Carey wrote (among other things) that her sister gave her pills and tried to "pimp her out and threw a cup of boiling tea on her." (yikes!)
So, the brother is looking for "Specific performance" an order from the Judge declaring some of the clauses untrue ("equitable remedy"), different from the sister's lawsuit looking for the Judge to award money damages ("monetary remedy").
Typically, a Florida court awards equitable relief (non-monetary ruling) to (1) prevent a future harmful action (rather than to compensate for a past injury), (2) to provide relief from harm for which an award of money damages is not a satisfactory solution or (3) to provide relief when a monetary value is impossible to calculate.
In the Carey family disfunction, it would be appropriate for Morgan to seek equitable relief in the form of a retraction from Mariah (along with her publishing house…none other than Andy Cohen). But to be honest, the real lesson here is to be careful what you put on paper.
Call our real estate and estate planning lawyers today at (954) 832-0885 to discuss your real estate and estate planning questions. Schedule an appointment today by giving us a call.
You can learn more by clicking on the button below to visit our website.
Visit Our Website