What Can We Learn From Pete Davidson's NDA?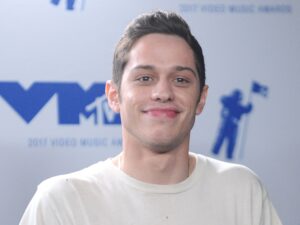 It may not be a bad idea given today's climate. At least one comedian, Saturday Night Live's Pete Davidson, required his audience to sign a $1 million nondisclosure agreement. Whether the agreement is enforceable is a separate topic, just the merefact that it's out there is noteworthy, in my opinion.
Not only are fans prohibited from disclosing the details regarding the "content" of the show, they may not offer opinions or critiques of the show on their social media or otherwise. Davidson is apparently testing out new material and is concerned with telling a joke that people deem socially unacceptable, either now or through the lenses of our future value systems. It's true, these incidents have had devastating career impacts on countless of public figures, not just comedians.
Violators of the NDA are required to pay $1 million in liquidated damages to a company that Davidson oversees and are responsible for out-of-pocket expenses and attorney fees spent enforcing the agreement.
So what are liquidated damages? You may find them in various types of legal contracts as an estimate of otherwise intangible or hard-to-define losses to one of the parties or an agreed to amount in damages. It is a clause that allows for the payment of a specific sum should one of the parties be in breach of contract.
We see these damages in contracts all the time, but don't give them the love they deserve. In fact, we can find liquidated damages in almost every Florida real estate purchase agreement, both the commercial and residential. They are typically the only damages offered, addressing the escrow deposit and whether seller can convey good and marketable title. The commonly found liquidated damages provision, should the Buyer fail to perform, gives the Seller the escrow deposit, and vice versa.
But who's looking at the definition of liquidated damages as they're about to see a comedy show? I have to say, I think it's a great idea for comedians to require NDAs (I would add a waiver in there too, why the heck not), but I don't think I want to see anything bad enough to agree to one.
Call our real estate and estate planning lawyers today at (954) 832-0885 to discuss your real estate and estate planning questions. Schedule an appointment today by giving us a call.
You can learn more by clicking on the button below to visit our website.
Visit Our Website