What can we learn from the "Say Yes to the Dress" Designer Dispute?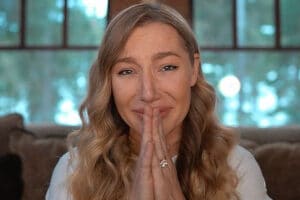 Can you imagine a Court ruling that you're banned from using your own name and social media accounts due to a dispute with your bosses? (The right answer is, it depends if you've had a lawyer review your employment agreement or not).
Hayley Paige Gutman, a celebrity wedding gown designer and "Say Yes To The Dress" TLC Network TV star finds herself in a bitter dispute with her bosses regarding a 2011 contract she signed when she was 25 years old. Of course, without a lawyer's review. The parties couldn't reach an agreement and through a court ordered injunction, As a result, Gutman is shut out of her Instagram account, @misshayleypaige, boasting 1.1 million followers, as well as her TikTok and Pinterest accounts. The order prevents Gutman from taking down any personal photos, conversations or captions and she may only post or engage on her accounts with prior approval from her boss. For some of us, this isn't such a big deal, but it would be like your boss taking away your home computer or cell phone, as I suspect for Gutman, these accounts are mission critical.
In fact, her bosses have requested the Court to grant them the right to permanently use Gutman's name in the promotion of THEIR products, even after they're no longer working together. There appears to be a contractual basis for them to request that Gutman be prevented from using her own birth name in any business whatsoever, indefinitely.
Gutman posted final a video to her audience and confirmed what we all (as loyal blog readers) already know, "If anyone tells you that you don't need to have a lawyer take a look at an agreement or contract please get a lawyer. If that is the only thing you take away from this video, I will be happy."
Because this blog gives both sides of the story, in their defense, Gutman's bosses stated "For nearly a decade, JLM Couture has worked closely with Hayley Paige Gutman and was the 100% financial backer of the Hayley Paige brand and helped grow it into a successful wedding gown line. While negotiating a new employment contract, the two sides disagreed over how much freedom Hayley would have to promote her non-related side businesses on the company site. After Hayley stopped posting JLM content and deprived the company access to the account, we brought the matter before the court. After carefully listening to both sides, a judge granted us the Temporary Restraining Order (TRO). We respect the judge's decision that JLM should have temporary control over the company site and feel the process was fair and equitable. Joe continues to hold Hayley in high regard and hopes to resolve their differences." LOL, say what you will, they're goooooood.
There you have it people. As these once-unknown "Brand Ambassadors" come up in the world, I can imagine a lot more of these identity claims. Is it too much to ask of a 25 year old, resulting in an unconscionable agreement?
Call our real estate and estate planning lawyers today at (954) 832-0885 to discuss your real estate and estate planning questions. Schedule an appointment today by giving us a call.
You can learn more by clicking on the button below to visit our website.
Visit Our Website