What Can We Learn From A Broke Heiress?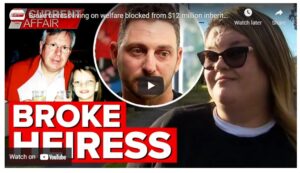 Just when you think you've heard it all, comes the tale of the broke heiress. Clare Brown, a 26-year-old Australian woman, was left $12M by her late father via a trust. To access her fortune, the trust terms require her (1) to get a permanent job and (2) "contribute something to society." Vague, but we get the point. 
Clare contends that her medical condition, high-functioning ADHD, prevents her from learning to drive and CERTAINLY from gainful employment (that's just crazy talk!). Prior to his passing, Clare's dad, a successful stockbroker, reportedly used to give Clare a $500 weekly allowance, but constantly cut her off due to her non-working status, forcing her into the welfare program. Clare is currently collecting government benefits and intends on challenging the trust terms in Court.
So, what's the recourse for a similar scenario in the Sunshine State?
In general, when interpreting a trust, a Florida Judge's goal is to understand and apply the intent of the settlor (the person who established the trust). A judge is not likely to look outside of the plain language of the trust instrument unless there is some ambiguity that requires consideration of outside evidence. Additionally, the court will most likely not rewrite the terms of a trust simply because a beneficiary claims that there is ambiguity.
This is also a good time to talk about trust reformation. An interested person may ask the Court to reform the terms of a trust to conform to the settlor's intentions when the trust is ambiguous. Unfortunately for Clare, her father's trust language may be ambiguous, but his intentions are not. There is history as to his desire for his daughter to be employed and functioning. I doubt a Florida Judge would amend those terms to suit her handicap. All that energy to fight her father's provisions may be better served finding a suitable job.
There you have it, folks. We learn that trust terms control, even if the beneficiaries find the terms ambiguous or unlikely to occur and that a property written trust goes a long way to get the desired outcomes.