What Can We Learn From Google Co-Founder, Sergey Brin?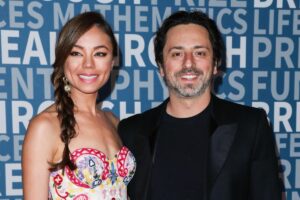 Sergey Brin, who co-founded Google and is worth $94 billion, has hired a California private "temporary judge" to preside over his divorce from his wife of three years, Nicole Shanahan. The private judge will allow the couple to expedite their divorce through backlogged courts as well as provide a higher level of privacy.
So, is this private Judge kind'a like a private plane, reserved for those "in that world" or can the rest of us leverage some alternative-dispute-resolutions?
Good news! Florida has all kinds of VIP law options. We have both mediation, arbitration as well as voluntary trial resolutions (usually reserved for civil disputes).
These alternative dispute resolutions do have a financial cost associated with hiring a presider; however, that should be weighed against the likely fees and costs associated with cases taking longer to conclude and the intangibles. The longer a case is pending in the courts, the more hearings, docket calls, and multiple times the attorneys may have to prepare for trial only to learn that another case will be tried first. All of that generates fees for clients. Due to docket pressures in the courts, clients face less certainty in scheduling, less trial and hearing time availability, and a longer wait for trial and hearing time that ultimately may be less than the time actually needed. This is the unfortunate reality of the saturated court system.
The potential negatives with using alternative dispute methods are cost and potentially limited appellate rights. In addition, the parties may still need to resort to the court for orders compelling discovery or imposing sanctions for failure to comply with discovery. The decision of whether alternative dispute resolutions benefits outweigh the negatives will need to be assessed by the parties with guidance from their attorneys. I venture to guess that if the parties can agree to alternative dispute resolutions, they may be able to reach a settlement???
So there you have it, we learn that in Florida, should the parties agree (or should the contract require) alternative dispute resolutions are an option for the VIP in us all.